The first fifteen days of the month are behind us, which means that I have a major photo dump to share with y'all today! We're loving the monthly photo challenges put on by Chantelle from
Fat Mum Slim
and that they encourage us to document a little bit of each and every one of our days. Summer is in full swing, which means that we're spending as much time outdoors as possible, eating lots of fresh fruits and veggies and hitting the gym hard. Vacations are upon us, people. How about you??
Anyhoo, here's a little insight into my first half of June...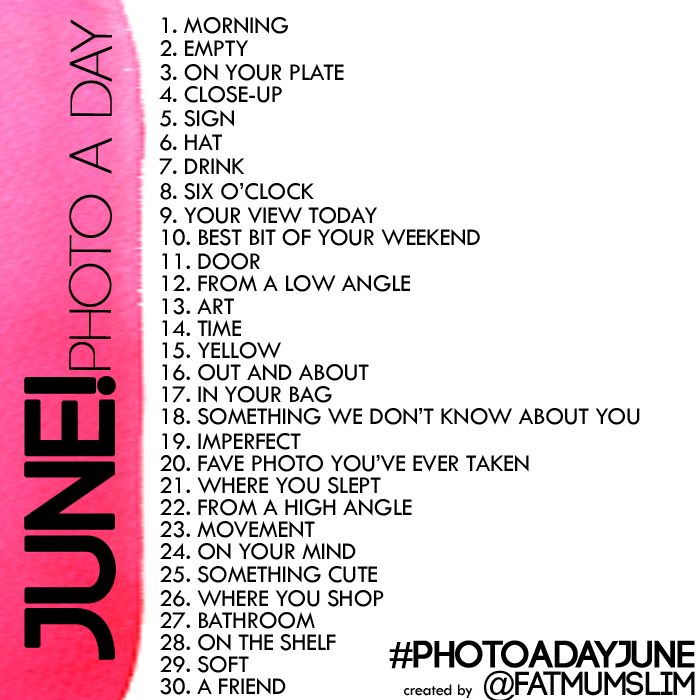 day 1 -- morning
My morning routine is incomplete without my makeup. These are my products that I reach for daily.
day 2 -- empty
An empty cup that held my favorite chocolate milk. I am literally over the moon for this
Over the Moon
fat-free chocolate goodness. It's my daily treat. If you can find this in your local grocery store, try it, it's delish!!!
day 3 -- on your plate
Lunch at
Serendipity 3
in Georgetown (pre-BloggerBlitz). Jayme & I split a club sandwich and a few fries.
day 4 -- close-up
We had breakfast in Georgetown on an adorable patio tucked away in an alley at
Kafe Leopold
's off of M Street. The breakfast was wonderful and these gorgeous flowers were everywhere.
day 5 -- sign
Photo FAIL. Whomp whomp.
day 6 -- hat
Target's collaboration with
The Webster
has been teasing me in the worst way possible. If I were beach bound this summer, this floppy hat would be mine.
day 7 -- drink
Unsweet tea. 50 bonus points to anyone who knows where this cup is from. ;)
day 8 -- six o'clock
Boring, I know, but where I can be found at 6pm Monday through Friday. Venturing home on my 45 minute commute.
day 9 -- your view today
This is what weekends are made of.
day 10 -- best bit of your weekend
Watching this goofball doing what she loves most. Love that girl!
day 12 -- from a low angle
A bug's eye view of our mailbox, surrounded by marigolds and a climbing mandevilla.
day 13 -- art
FAIL again. What?!? I blame it on Hump Day.
day 14 -- time
My stack of the day (
Boutique on Feet
wrap bracelet, Fossil watch and
Anthropologie Pave Pompom Cuff
).
day 15 -- yellow
Ever since reading the sweet Jess of
Lovely Little Things
' post about the benefits of drinking lemon water, I've started to incorporate a glass of warm lemon water into my daily water intake. To check out her post, just click
here
(and tell her that Mendi sent ya). ;)
That's a wrap! Sorry I dropped the ball on days 5 & 13...I'll do better next month...I promise! Let us know if you're getting down with
Fat Mum Slim
's June Photo-a-Day challenge. Jayme will share her photos from Days 16-30 at the end of the month. I hope that all of you are having a wonderful weekend!!