We tackled September's Photo-a-Day challenge a little differently. We've both had so much going on this past month that we just decided to mix up all of our photos and make one big post at the end of the month. So without further adieu, here's a little bit of what September brought us (the good times and the bad)...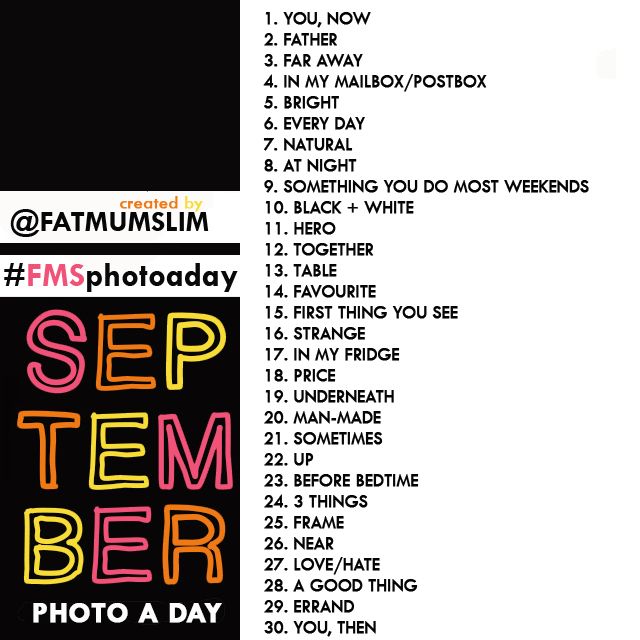 Day 1 -- You, Now
Mendi: Packing for our trip to San Francisco.
Day 2 -- Father
Jayme: A pic of my grandfather and the pocket watch that was his fathers, but handed down to me.


Day 3 -- Far Away
Mendi: The night before we flew out. Taking one last look at our atlas before it got packed in our suitcase. From east coast to west coast the next day.
Day 4 -- In My Mailbox/Postbox
Mendi: Not exactly in my mailbox, but instead on my TV on the plane headed to San Francisco. A
Flipping Out
marathon is a perfectly good way to spend four hours. Love me some Jeffrey Lewis.
Day 5 -- Bright
Day 6 -- Every Day
Mendi: I could eat chips & guac every day, so that counts, right?! Our appetizer at
Copita
in Sausalito.
Day 7 -- Natural
Whoops. Somehow we both managed to let this day slip by us.
Day 9 -- Something You Do Most Weekends
Mendi: I definitely hit the gym atleast once per weekend, sometimes twice.
Day 10 -- Black + White
Mendi: A funny little t-shirt that I came across in a shop in Monterey, CA. Immediately made me think of Jayme.
Day 11 -- Hero
This one was a toughie, so we took a pass on it.
Day 12 -- Together
Mendi: One last snapshot from our vacation...an amazing time together in Pebble Beach along 17 Mile Drive.
Day 13 -- Table
Jayme: Just a view of my sofa table.


Day 14 -- Favorite
Mendi: My favorite time of day. My girls getting settled in to go night-night. And yes, Zoey has lost her mind, but that's a fairly normal position for her to sleep in.
Jayme: I thought this shirt from Target was strange. Maybe it's because we live in VA and it's almost hunting season and this shirt just makes me sad.
Day 18 -- Price
Jayme: Scored a great deal on a pair of purple jeans at Target!
Day 19 -- Underneath
Jayme: Some of the primers that I use to go underneath my makeup.


Day 21 -- Sometimes
Jayme: Sometimes Cooper stalks the neighbors while waiting for his daddy to come home.
Day 22 -- Up
Jayme: Driving to Mendi's on a gorgeous Saturday to do some filming. This is out of my sun roof.
Day 23 -- Before Bedtime
Jayme: Guess what I did?? I saw the material girl herself! Some fabulous girls and I went to the Madonna concert in DC and it was a night I'll never forget! Completes my childhood!
Jayme: 3 things I wore to the Madonna concert: Butter LONDON's West End Wonderland glitter nail polish, a single hot pink mesh glove and a single black lace glove. I was channeling old school MDNA!
Day 25 -- Frame
Jayme: Some frames of old records that hang in my hallway.


Day 26 -- Near
Mendi: I'm not quite ready to talk about this yet, so please bear with me here. We sent our 9-year-old Lab, Nugget, to Heaven on Saturday, the 29th. In her final few days I never left her side. We're devastated, our hearts are left crushed to tiny bits and we miss her more than words can express.
Day 27 -- Love/Hate
Jayme: I sometimes hate that I love Diet Coke so much!
Day 28 -- A Good Thing
Jayme: A lit candle in a house full of puppies is always a good thing.


Day 29 -- Errand
What?!? We missed another one. Whomp, whomp.
Day 30 -- You, Then
Jayme: The view from my hotel room exactly three years ago when were in Mexico for our wedding.
We'd love to hear from you guys...whether you participate in something like this or not. You can always hop on over to
Fat Mum Slim
to see October's list of photos. It's not too late to start!