As we've mentioned in past Beauty Battles, the purpose of these videos is for each of us to try out the same product (this time it's the SAME brand, but actually two different TYPES of products), then keep our opinions to ourselves until we can share our thoughts with each other while the camera is rolling. This Beauty Battle features got2b's new line of hair products called Fat-tastic...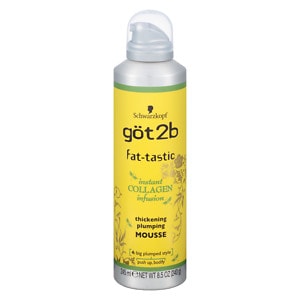 We'd love to know if you've tried this new line of products from got2b, including the Dry Shampoo or the Non Aerosol Hairspray.

Is there a specific product that you'd like to see us Beauty Battle?? Drop us a comment to let us know!
Thanks for watching!