Leave it to us to turn something like the Pantone Fashion Color Report for Fall 2011 into a post about nail polishes. When we first saw these colors a few months ago, we immediately thought of what amazing polishes these colors would make. So, in true HLNC style, here are the top 10 colors for fall (along with a brief description from the fine folks over at Pantone) and the polish that we think makes the grade.
"
Bamboo
, a surprising fall hue, brings a warm, exotic flavor to the season. Like a filtered sunset on the waning days of fall, Bamboo is a standout yellow with a subtle green undertone."
HLNC's pick: Chanel's Mimosa
"Radiant
Emberglow
, a traditional autumnal tone, emanates the warmth of a glowing fire - the perfect panacea to the crisp air of fall."
HLNC's pick: Orly's Peachy Parrot
"Offering a sense of continuity from spring, dynamic
Honeysuckle
adds a bold punctuation point. This playful, reddish pink works..."
HLNC's pick: OPI's My Address is Hollywood
"
Phlox
, a magical, deep purple with a hint of mystery, is an outstanding statement when worn on its own."
HLNC's pick: NARS' Tokaido Express
"Evoking the freshness of a cool mist in a dark forest,
Cedar
is a versatile, mid-tone neutral green."
HLNC's pick: Barielle's Positive Zen-ergy
"
Deep Teal
, a strong, blue-toned green, suggests ocean depths and the color of the sky as daylight descends into darkness."
HLNC's pick: Zoya's Cynthia
"Rich, decadent
Coffee Liqueur
brings a sense of elegance to fall, and is a savory alternative to basic black."
HLNC's pick: China Glaze's Street Chic
"
Nougat
, a deliciously warm camel tan."
HLNC's pick: Essie's Case Study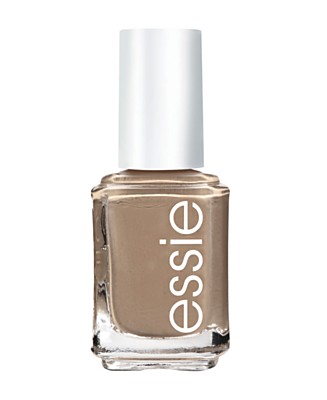 "
Orchid Hush
, a unique tone of gray with complex orchid undertones..."
HLNC's pick: Sally Hansen's Pedal to the Metal
"
Quarry
, a reliable medium gray, remains, as always, a practical, dependable staple."
HLNC's pick: butter LONDON's Lady Muck
These colors were love at first sight for us. We're SO ready for fall now! Are you with us?? Or are you still hanging on to the last few days of summer? Drop us a comment to let us know.