We had the opportunity to attend a Dior event at our local
Dillard's
department store at
Short Pump Mall
this past weekend. This workshop was the debut of Dior's 2012 Spring line called the "Garden Party Collection." We heard that Dior would have a very special guest on hand, their very own Stephanie Guarino, a Regional Makeup Artist who hails from Atlanta, GA, also known as one of Dior's brow gurus. So in the the name of all things beauty, we booked our appointments for a one-on-one consultation. Little did we know that we would have the pleasure of having not only Stephanie's undivided attention on our brows, but also a full face of makeup applied by Dareth Vinson, another one of Dior's wonderful Regional Makeup Artists from Charlotte, NC. Over the course of a couple of hours, we learned more than we ever could have imagined about the magical world of Dior.
In 1947, Christian Dior presented his first ever fashion show in Paris. His collection was fresh and full of color and was a hit. So much so that the Editor-In-Chief of
Harper's Bazaar
, Carmel Snow, commented "It's quite a revolution, dear Christian. Your dresses have such a NEW LOOK." And so Dior's New Look has been reinvented every season since.
In the US, Dior is mainly sought after for it's cosmetics, from beautiful eye shadow palettes to glamorous mascaras and lip products to perfumes. However, in other countries Dior is highly regarded as a leading skincare company. Their skincare even ranks among the "Top 2" in Asian markets. They have facilities in France and Japan and have recently joined up with Stanford University for research and development. They have cutting edge technology and formulations that keep them in the forefront of anti-aging skincare.
Here are some photos that we snapped during the event. Doesn't all of the gorgeous makeup just make you want to drool?? The entire experience was amazing!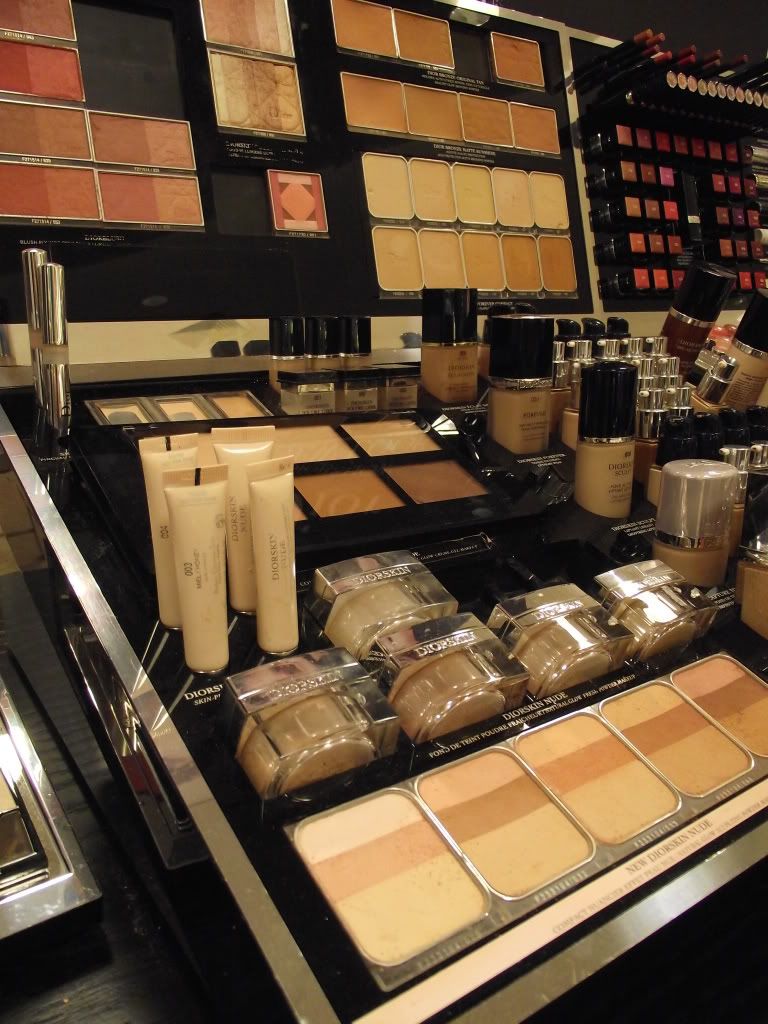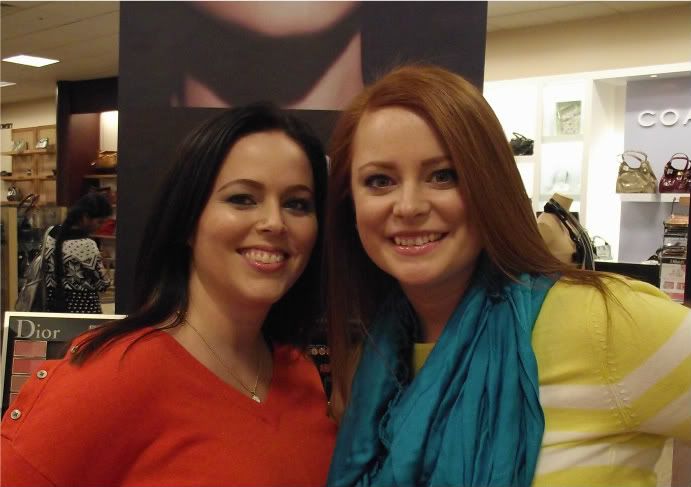 Sporting our new brows!
Stephanie, Jayme, Mendi and Dareth


The gorgeous bag that each of us left with...you didn't think we didn't buy anything, did you?!?
Mendi's Haul...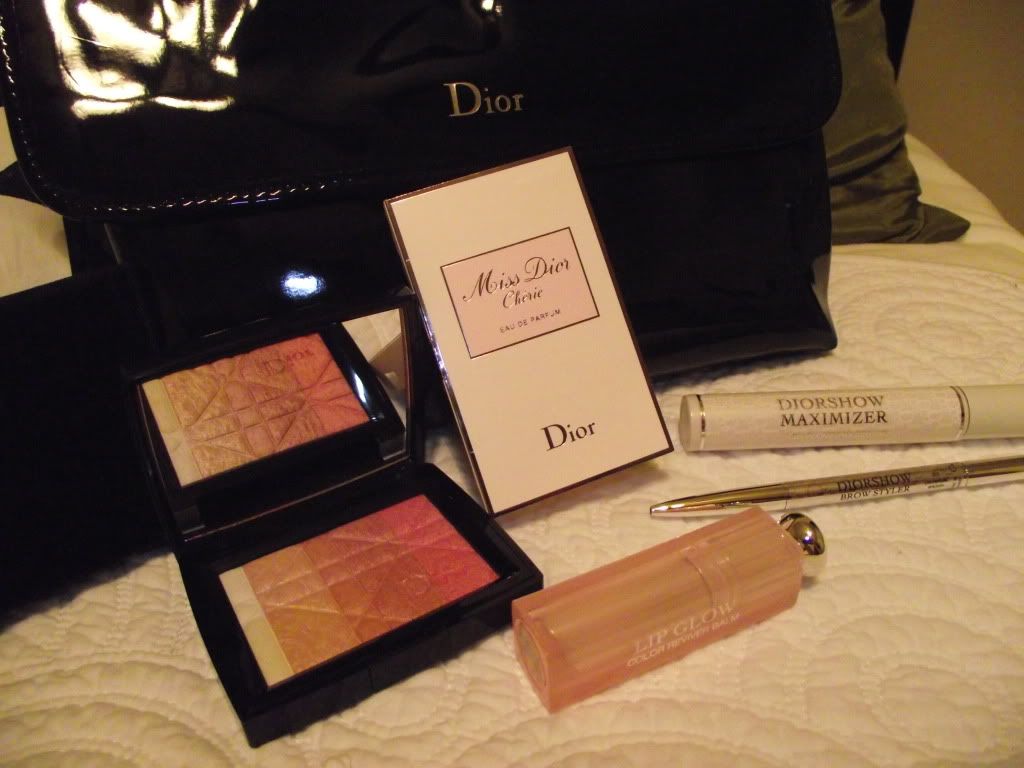 Dior Ultra Shimmering All Over Face Powder, Dior Addict Lip Glow, Diorshow Maximizer Lash Plumping Serum & Primer and Diorshow Brow Styler (plus a free sample of Miss Dior Eau de Parfum and a free gift Dior black patent leather travel bag)
Jayme's Haul...
Diorshow Maximizer Lash Plumping Serum & Primer and Diorshow Extase Instant Oversize Volume Mascara (plus a free sample of J'Adore Eau de Parfum)
To see the full range of makeup in the Garden Party Collection
click here
.
"Women instinctively understood that my intention was not only to make them more beautiful, but also to make them happier." - Christian Dior