There are many ways to incorporate the best of each season's trends into your wardrobe and today we wanted to bring you a few of our suggestions. The biggest trends for fall and winter include pops of color, a little sparkle, a touch of lace, playing with prints and bringing in some leather. Here are some examples from our favorite places to do a little bit of online shopping...
POPS OF COLOR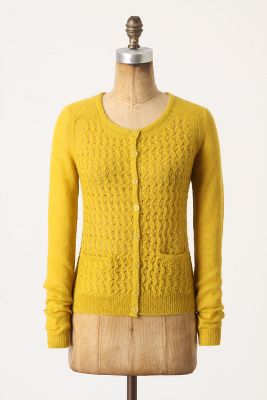 Gossamer True Cardigan in Yellow
Anthropologie
= $78.00
Women's Popcorn Sweater-Knit Scarf in Blue Corsica
Old Navy
= $12.50
Steve Madden Pammyy Pump in Berry Suede
Nordstrom
= $99.95
A LITTLE SPARKLE

MICHAEL Michael Kors Grayson Sequins Medium Satchel in Gunmetal
Macy's
= $368.00
Shimmer Slouch Beanie in Camel
Banana Republic
= $29.50
Metallic Sweatshirt
A TOUCH OF LACE
Lace Lines Tee in Dusty Blush
Hollywood Hills Pewter Satin Overlaid with Black Lace Dress
Juliet & Company French Lace Earrings in Gold
PLAY WITH PRINTS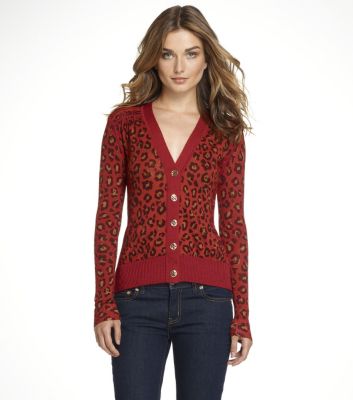 Tory Burch Roxana Cardigan in Red Leopard
Tory Burch
= $295.00
Geo Convertible Gloves in Grey/Red
Houndstooth Tights
BRING IN LEATHER
Hive & Honey Bold Medallion Leather Bracelet
Sandra Nude Vegan Leather Jacket
Twist & Tango Leather Bell Skirt in Cognac
We'd love to hear your opinion on these trends, so feel free to leave us a comment. We'll be bringing you our Top 10 Winter 2012 Trends post soon, so stay tuned!