It's my turn again! Here are days 16-30 of the June Photo-a-Day challenge from
Fat Mum Slim
. If you missed Mendi's photos covering days 1-15 of this month, then
click here
. We are really enjoying these challenges and I'm getting better as I only missed one day this time. Hope you enjoy a look into my June!!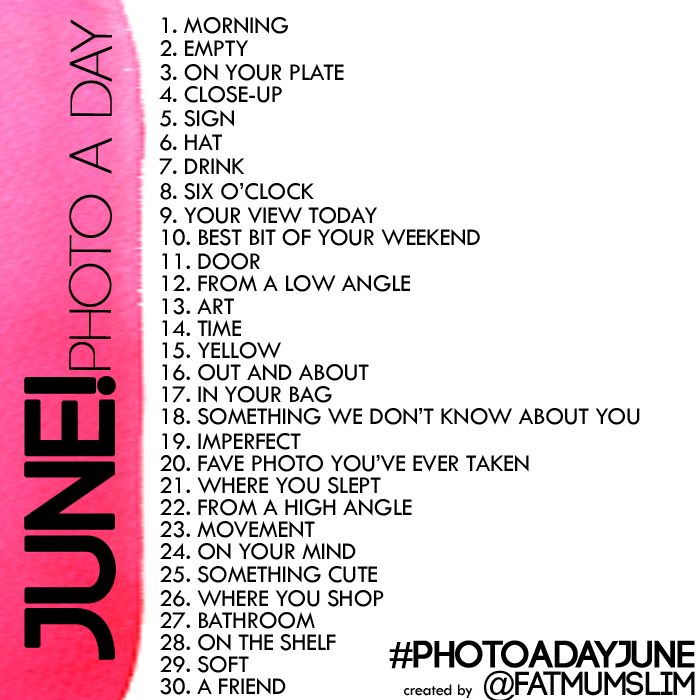 Day 16 -- Out and About
Day 17 -- In Your Bag
Day 18 -- Something We Don't Know About You
No, I don't eat Frosty Paws, but this is the only kind of ice cream that I usually buy because I don't really like ice cream. There, I've said it. I hope you guys still like me. I only crave a milkshake about once a year. I'm basically not human.
Day 19 -- Imperfect
A dirty secret...sometimes I let my nails go. And sometimes I pick at my cuticles. EW!
Day 20 -- Fave Photo You've Ever Taken
This might not be my most favorite of all time but it was my favorite of the day. This is an old church in downtown Richmond that I think is being converted into condos. Pretty pic though!
Day 21 -- Where You Slept
This is a glimpse into our bedroom. This picture of NYC (gotta love IKEA) hangs over our bed and you see a little bit of the headboard that my wonderful husband made for us a couple of years ago. Just love it!
Day 22 -- From A High Angle
OK, not the highest angle but I was standing over her while taking this picture so that has to count. My cute little piggy!
Day 23 -- Movement
Sorry, I failed on this one!
Day 24 -- On Your Mind
Day 25 -- Something Cute
Day 26 -- Where You Shop
Is it cheating to combine days?? This is a quick look at what sits on a shelf in my bathroom cabinet. Everything shown is currently being used. And if you haven't tried the Suave Dry Shampoo then you need to!
My fluffy blanket ("It's so fluffy!") is so soft and so is Jade. She has the softest fur under her neck onto her belly. I just love her. Her birthday is July 4th!
Day 30 -- A Friend
Now I kind of cheated on this photo because I actually took it on 6/25 while at a neighborhood restaurant/bar because we had a major storm come through and we lost electricity. So I was with my husband and my "friend" for the evening. I call her Miss P as in Miss Pinot Grigio. She helped me through!