It's no secret that color-blocking has been a major trend in fashion for quite awhile now. We love to see home decor lines incorporate a little bit of runway inspiration into their design so that your home can be just as stylish as the celebs that we see walking the red carpets. Take these fab ladies for example...
There are many ways to bring this trend into your own home and we thought we'd share some of our favorite finds from the web with you guys. Now's a great time to give your house a little makeover. Make it a part of your New Years resolutions. All you need to find is one component, one statement piece, that represents the color-blocking trend (no matter how big or small), then design the rest of your room around that item. Keep everything else simple. It's easy!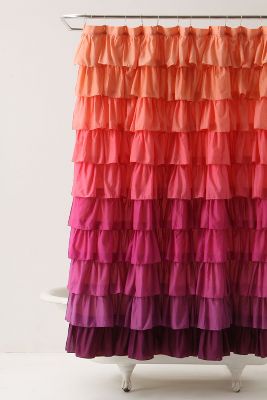 Smoldering Hues Shower Curtain
Company Cotton Solid Duvet Cover & Sheets
Madison Storage Baskets
Prism Pillow Cover
Nesting Tables
(tip: This could be an easy DIY project)
Now's the time of year when we get that itch to want to change things up in our own homes. As the rooms in our house begin to get a face lift, we plan to share pictures with you guys along the way. We hope that it will be a new recurring feature on
HLNC
that you will all enjoy, but not to worry, our core focus will remain on all things beauty and fashion. Every once in a while a girl craves some new throw pillows though!!
Do you have any favorite fashion trends that could be reproduced into a home decor option? Are of any of you guys planning to make changes to your home in the coming year?? Maybe you're moving or renovating and it's a great time to take your abode in a new direction. Drop us a comment and let us know. We'd love to hear from you!