As most of you know this has been our first month participating in the Photo A Day challenge created by
Fat Mum Slim
. Mendi took the first half of the month and showed her awesome photos
here
. So now it's my turn and I sure hope that I lived up to Mendi's snapshots. I will admit that it was hard for me to remember to take a picture every day so you will see just a couple of empty spots. If we do this next month I promise to get a handle on my procrastination.
Hope you enjoy a glimpse of my life over the past two weeks...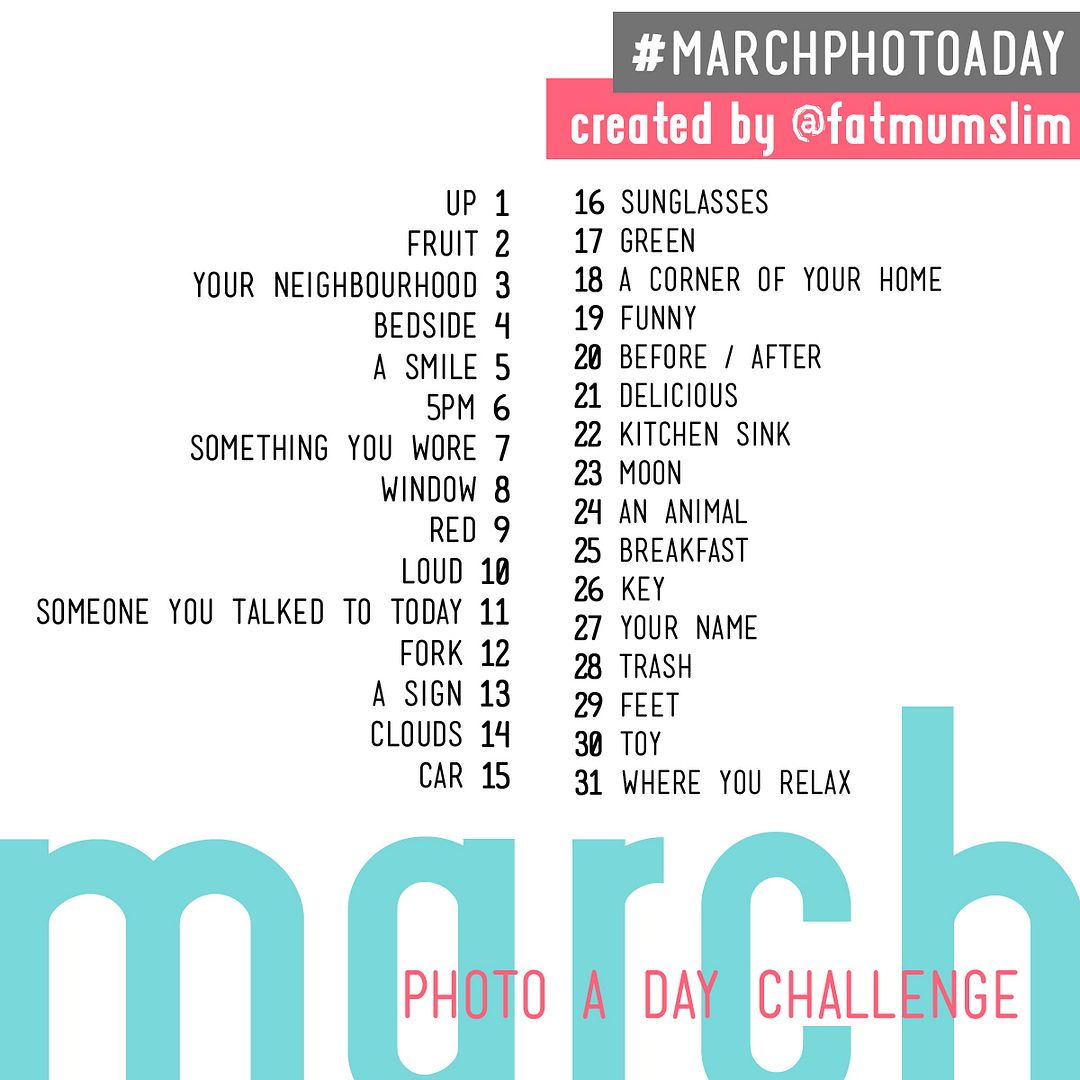 Day 16 - Sunglasses
An awesome outlet find!
Day 17 - Green
Just some flowers blooming in my back yard. They are pretty for now. You never know when one of my three dogs will decide to do a drive-by.
Day 18 - A Corner of Your Home
This is a picture from my BFF Erin that she took and gave me awhile ago and it hangs near a corner in my living room. Anyone know what this is? It's the breakwater in Provincetown, MA (Cape Cod). A very special place to me.
Day 19 - Funny
You how much I love P-Trique from
The Platform
. If you don't know "her" then go to their YouTube channel and check out
P'Trique
and see just how #totesamaze he is!
Day 20 - Before/After
Boo on me...I missed this one.


Day 21 - Delicious
Mozzarella Caprese Salad...yum!
Day 22 - Kitchen Sink
My black sink that I love and the cutting board that fits perfectly on top.
Day 23 - Moon
I suck. Didn't do this one either.


Day 24 - An Animal
This is a wild beast named Cooper. You may have met him
here
. I can't say that he is the favorite fur-baby (of course no mom has a favorite, right??) He wanted to get on the couch and I was telling him no so he began trying to persuade me into changing my mind with his creepy serious stare.
Day 25 - Breakfast
Sunday breakfast = Bloody Mary's!! Yes please! I love Bloody Mary's and could seriously have one of these every day but then that would mean that I have a serious problem.
Day 26 - Key
A really good friend of mine is having a bridal shower soon and this is part of the wrapping that Pottery Barn does for you. Wes thanks PB because he usually gets stuck with the gift wrapping. Poor thing!
Day 27 - Your Name
Old nameplate...rated just 1 star? Excuse the fingerprints.
Day 28 - Trash
Some might say that my US Weekly mags are "trash or trashy". Well, I guess I must be a little trashy because I love reading about all the latest celeb news/gossip/disasters. HAHA!


Day 29 - Feet
My husband Wes and my puppy Jade are my lovely feet (paw) models. I need to do my toes or you would have seen my feet. :-) Hope no one is grossed out by feet. He actually has nice man feet.
Day 30 - Toy
When you see this you are supposed to think "Oh her iPad is her toy." Unfortunately it looks like I"m showing you a photo of the blog.
Day - 31 - Where You Relax
Yes this is my bathtub complete with
LUSH Phoenix Rising bath bomb
. If you know me at all then you know that the bathtub is one of my favorite places. I read, watch YT videos, listen to music and watch TV on my iPad in my tub. It's my relaxation station. :-)
So there you have it...part of my life in photos from March 16th-31st. This was fun and something that we think we might do every other month or so. Let us know if you played along too so we can come and check out your photo challenge
.
Hope you guys had a wonderful weekend!